An air applied coating with incredibly low reflectance
Vantablack S-VIS Technical Data Sheet
Downloadable PDF providing reflectance, thermal and mechanical data for the spray applied version of Vantablack

Please note that this coating cannot be applied by customers unless under a technology transfer licensing agreement (TTLA) and in a production environment. Also, it is not available to private individuals due to export licensing restrictions. Please note that it is NOT available in a spray can - this is misreporting by online media.
To enhance the flexibility of applying super-black coatings, Surrey NanoSystems has developed a spray-applied version called Vantablack S-VIS with a reflectance of typically 0.23% in the visible spectrum (@700nm). This allows super-black coatings to be applied to many engineering materials - such as polymers - as well as to complex shapes 3D substrates. The application process is much more flexible than original Vantablack, which is grown in a vacuum chamber using reduced temperature (500°C) chemical vapour deposition (CVD).
The Vantablack S-VIS absorber coating is manufactured from short, non aligned CNTs and other organic materials/binders dispersed in carrier solution. Once sprayed, it leaves behind a structured coating that is then subjected to further vacuum processing steps. This process functionalises and binds the coating structure together whilst forming optical cavities which trap light in a similar way to Vantablack. Vantablack S-VIS is so effective that its reflectance performance far outstrips any other known paint or super-black coating - and it offers the second-lowest level of reflectance available today, bettered only by Vantablack. Please review FAQ's on Vantablack S-VIS to see if it might be suitable for your application.
Vantablack S-VIS technical specifications:
THR (total hemispherical reflectance)

0.2% at 700 nm
0.17% at 1064nm (near-infrared spectrum)
Exceptional performance across a wide spectrum from ultraviolet (UV) to mid infrared (MIR) and beyond
Shock and vibration resistance to MIL-810G
Thermal shock and cycling from -196 to +300°C
Super-hydrophobic
High performance at extreme viewing angles >70° (TIS - 0.6% at 70° VIS)
Low levels of outgassing - ECC SS-Q-ST-70-02 - data on request
Applying Vantablack S-VIS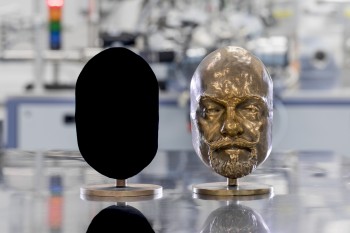 Vantablack S-VIS is applied using a spray painting process, providing very great flexibility of application.
Vantablack S-VIS can be applied to a wide range of material types. The only major requirement is that the surface or substrate material must be able to withstand temperatures from 100°C to 280°C - The actual temperature depends on the substrate and end use.
The fine nanometre-sized optical cavities that make Vantablack S-VIS so dark mean it cannot be used in environments open to direct contact and mechanical abrasion. It needs to be protected from accidental touching, for example behind or inside a component, or situated where contact is avoided.
Vantablack S-VIS is offered as a service from Surrey NanoSystems' processing centre located near Brighton in the UK. However, the process is amenable to integration within volume manufacturing lines, and can be licensed subject to relevant approvals.
What can Vantablack S-VIS be used for?
The spray-on application method required for Vantablack S-VIS means that it is highly flexible, allowing it to be used to coat complex shapes and surfaces. This significantly extends the application-space for super-black coatings. Typical examples include cold shields, and optical baffles with improved efficiency imaging technology, and luxury goods with enhanced aesthetic appeal.
Technical Datasheet
To download S-VIS technical performance data in PDF format, please go to our resources page.
Samples and development
Samples of Vantablack S-VIS are readily available for user-evaluation. Depending on the end application, a UK Government export license may be required. As Vantablack finds application in defence and other sectors, it has been classified by the UK Government as 'dual use'. So, some clients may require an export licence. Generic samples for customers outside of the UK require an export licence - this process normally takes around two weeks. A nominal charge for samples is made to cover the cost of export compliance.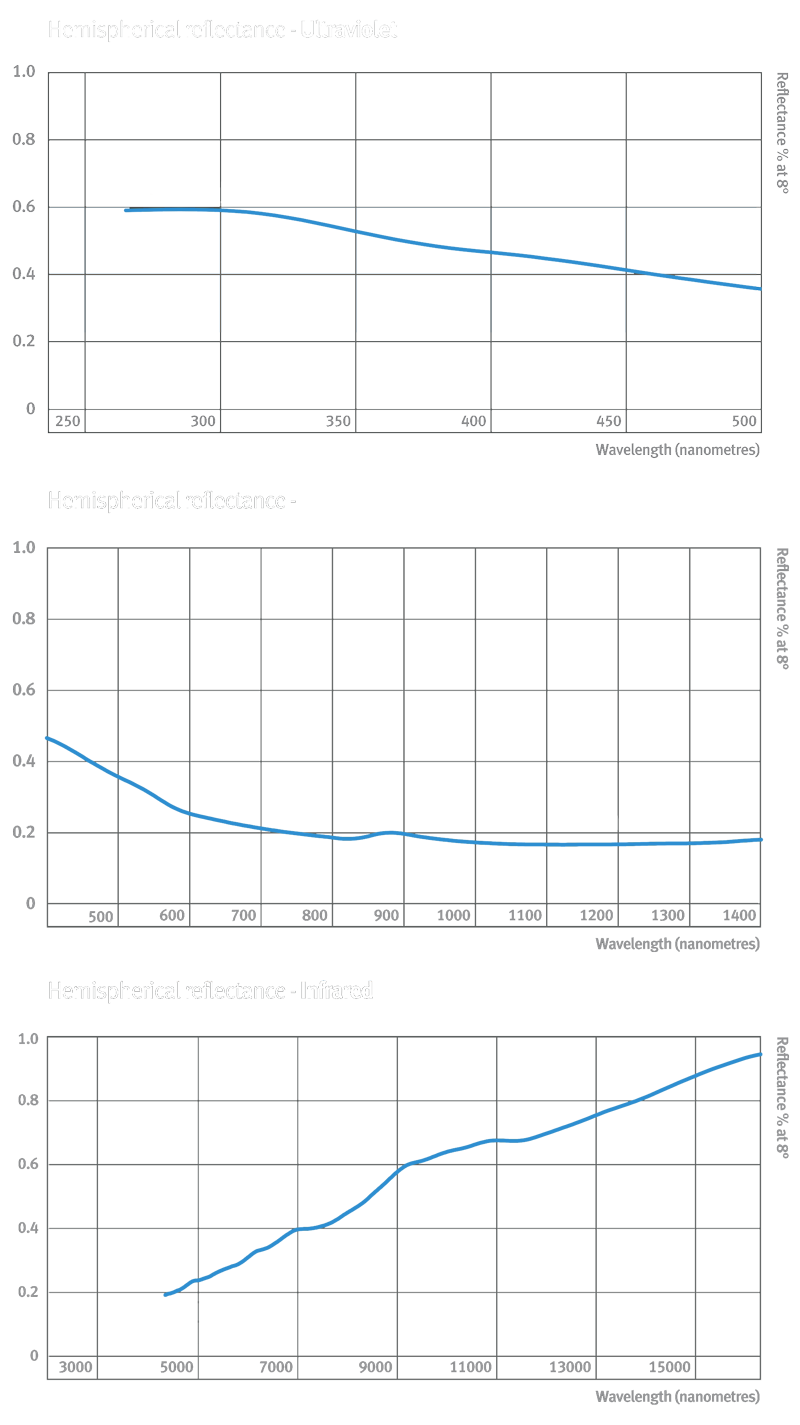 Find out more
Contact us on
+44 (0) 1273 515899,
or see our contact page.