IP Group PLC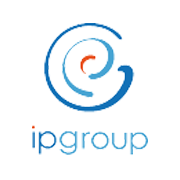 IP Group is a leading intellectual property commercialisation company which focuses on evolving great ideas, mainly from its UK and US partner universities, into world-changing businesses. The Group has pioneered a unique approach to developing these ideas and the resulting businesses by providing access to business building expertise, capital (through its 100%-owned FCA-authorised subsidiary IP Capital), networks, recruitment and business support. IP Group has a strong track record of success and its portfolio comprises holdings in over 90 early-stage to mature businesses across four main sectors -- Biotech, Cleantech, Healthcare and Technology. The Company is listed on the Main Market of the London Stock Exchange under the code IPO.
For more information, please visit our website at www.ipgroupplc.com.
Octopus Ventures
"At Octopus Ventures we look for unusually talented teams intent on building businesses that can scale explosively to create, transform or dominate an industry. In recent years we have been fortunate to back the founding teams of over 50 companies across Europe including Zoopla Property Group, Secret Escapes, SwiftKey and graze.com.
We can invest from £250,000 to £25 million in a first round of funding and will look to follow in subsequent rounds. We are proud to be known as one of the most entrepreneur friendly investors in Europe and a significant part of our portfolio consists of referrals from existing teams we work with or serial entrepreneurs who we have previously backed.
Octopus Ventures is part of the Octopus group. Octopus is a fast-growing UK fund management business with leading positions in several specialist sectors including property finance, healthcare, energy and smaller company investing. Founded in 2000, Octopus manages more than £5.5 billion of funds on behalf of 50,000 investors."
For more information, please visit our website at http://www.octopusventures.com
New Wave Ventures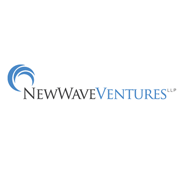 New Wave Ventures LLP is a privately owned fund investing in companies with significant growth potential. Our target initial investment is £500k to £2 million. We invest our own money without the need for external investors or borrowings. We do not believe in using leverage to boost our returns. We are not driven by the need to service interest charges or to dispose of our investments by an artificial deadline. Our investment decisions are made by the principals, not by a committee. A common theme among the companies we back is the appetite and ability to dominate markets with global scale.
We look for the most able management teams with the proven ability to deliver projects on time, to budget, and to overcome problems. We will invest in any sector.
For more information, please visit our website at www.nwventures.co.uk
University of Surrey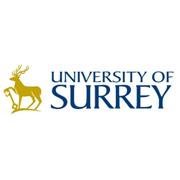 The University of Surrey has one of the top electronic engineering departments in the UK, with research of international standard which has resulted in a number of significant commercial inventions and spin out companies. As well as its impressive track record of academic research the University is proud of its strong financial position, with revenue generated by the Surrey Research Park and from Surrey's other commercial activities giving the third highest endowment income of any UK university. The University is a significant player in the economic success of Guildford and the region, contributing some £1 billion per annum to the regional economy.
For more information, please visit our website at www.surrey.ac.uk
Parkwalk Advisors
Parkwalk is one of the UK's leading technology Enterprise Investment Scheme fund managers, bringing tier-1 investment banking expertise to the EIS sphere.
The Parkwalk Technology Funds invest in high-growth knowledge intensive companies with a focus on technology and innovation primarily from UK universities across the growth curve from early stage through to AIM-listed.
Parkwalk Funds are investment-driven venture capital funds, seeking significant capital appreciation with the additional benefit to UK taxpayers of the tax reliefs available through the Enterprise Investment Scheme.
For more information, please visit our website at http://parkwalkadvisors.com/
Find out more
Contact us on
+44 (0) 1273 515899,
or see our contact page.